Is your financial plan well planned?

Planning for a successful retirement is a complicated, yet achievable goal. More than ever, be sure to understand how key retirement planning opportunities may affect you and your future.

Gratitude Corporate Agency was founded based on our strong belief in providing the best financial and business solutions to our clients at all times.
With excellent service and integrity in our business dealings, we believe our clients will appreciate our hard work in ensuring that their family is well protected, personal wealth well managed and future secured.

Get started today! Meet our Professional Consultant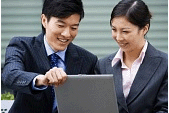 Speak with Our Consultants
Get started with your plan for a better future!

Call us at +603 2056 1225 / 017-346 2467


Email to info@gca.com.my
Promotion
"This country has come to feel the same when Congress is in session as when the baby gets hold of a hammer.

" ~Will Rogers (1879 - 1935)~

Quote of the day

"This country has come to feel the same when Congress is in session as when the baby gets hold of a hammer.

" ~Will Rogers (1879 - 1935)~